BRITTANY SHERWOOD
Born in a small country town in north Mississippi I moved to Dallas Texas when I was 5 years old. I had an average American childhood playing outside on the daily. Growing up I always wanted to skydive but, It just sounded so crazy so, I just assumed it was one of those things I would never get around to doing. In 2018 my parents moved to a small town in which I found myself driving by a sign that said Dallas Skydive Center. There was no better time than now. My parents were all for it so they joined in and decided to jump as well! I thought it would be a one time thing and then I found myself showing up quite a few times until I decided I may just want to do this myself. Skydiving has brought so much more excitement into my life. You can now find me working the front office at Spaceland or on the back of my wingsuit friend, Donaldo, trying some wild things at a drop zone near you!
Follow Brittany on Instagram! @brittanydaniellehakunamatata
About BRITTANY SHERWOOD
HOME DZ: Skydive Spaceland Dallas
Main Discipline: Tracking and Rodeos of course
Number of states jumped in: 2 (Florida and Texas)
Why Kua Sky?
When I was fresh out of the AFF program I saw a girl at my home dz wearing the green galaxy jersey and I instantly fell in love. Being too shy to ask where she got it from I went on the hunt to find Kua Sky. I soon put in an order for some friends and I for our first jerseys. We all were instantly obsessed and amazed by the quality and comfort of the products and Missy's notes in the package just made it all that much better! We were hooked!!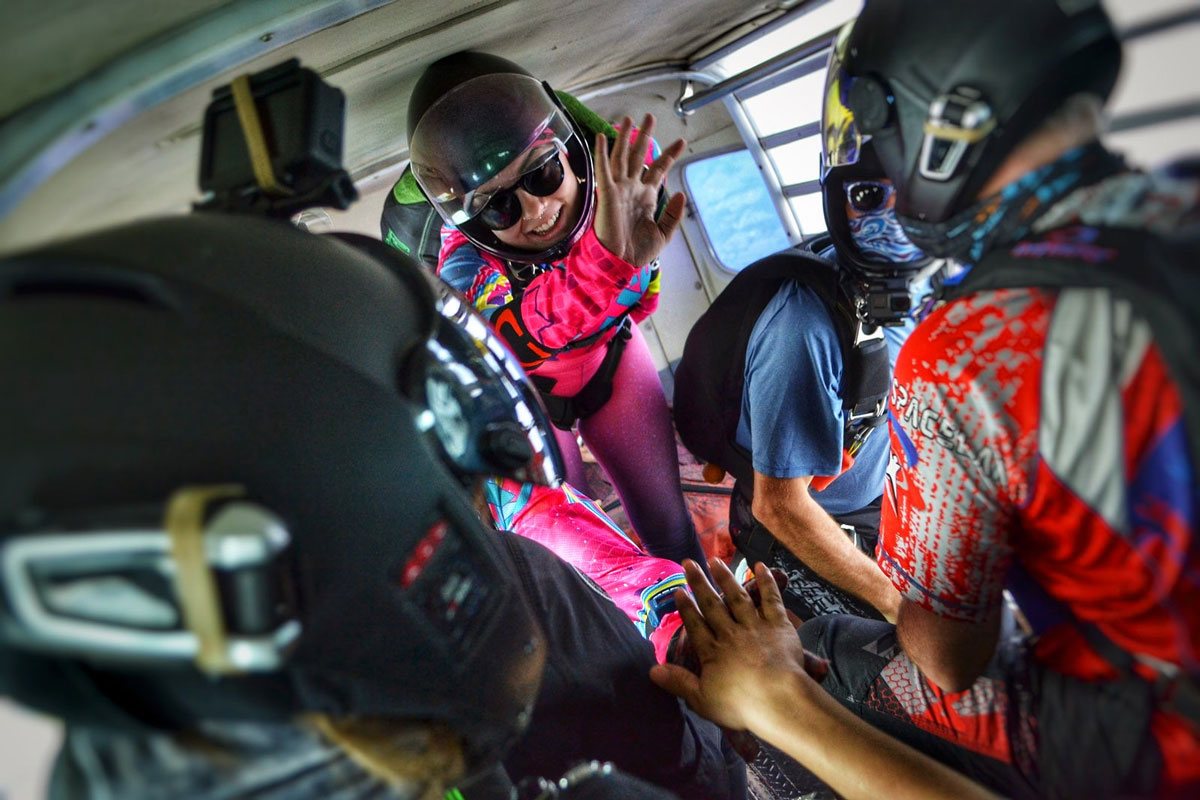 FAVORITE KUA SKY PRODUCT
Definitely the jerseys and leggings! They're breathable enough for summer and just right for the Texas winters! And of course I love my jumpsuit as well!
More About Brittany Sherwood
I can sleep anywhere…anytime. Highly skilled in wingsuit rodeos.
| | |
| --- | --- |
| ATHLETE | Brittany Sherwood |
| FAVORITE KUA SKY PRODUCT | Jerseys and leggings |