ABOUT IVAN
WINTER HOME DZ: Skydive City
SUMMER DZ: I travel all over the world and teach people how to get rated
MAIN DISCIPLINE: Evaluation Jumps, Angle, freefly and I guess Swoop could be my Favorite one- I'm not the best swooping the pond but- I love it!
Number of States I've Jumped: 12 states, if you count Puerto Rico as a state!
Number of Countries I've Jumped: 17
Total # of Jumps: 7,000+
Ratings: Coach, SL-I, AID, AFF, TI (all manufacturers) and USPA Tandem ExaminerSee where Ivan's adventures take him by following him on Instagram: @skychamito
WHY KUA SKY?
I first met Chris a few years ago at Skydive City, and he shared some details about the business and got some feedback on a few of the new designs. We stayed in touch while I traveled through Europe and things just took off from there. I love the unique jersey designs Kua Sky creates and how unique their products are. I feel like I'm part of the Kua Family and I love seeing my buddies and where our sky adventures take us all!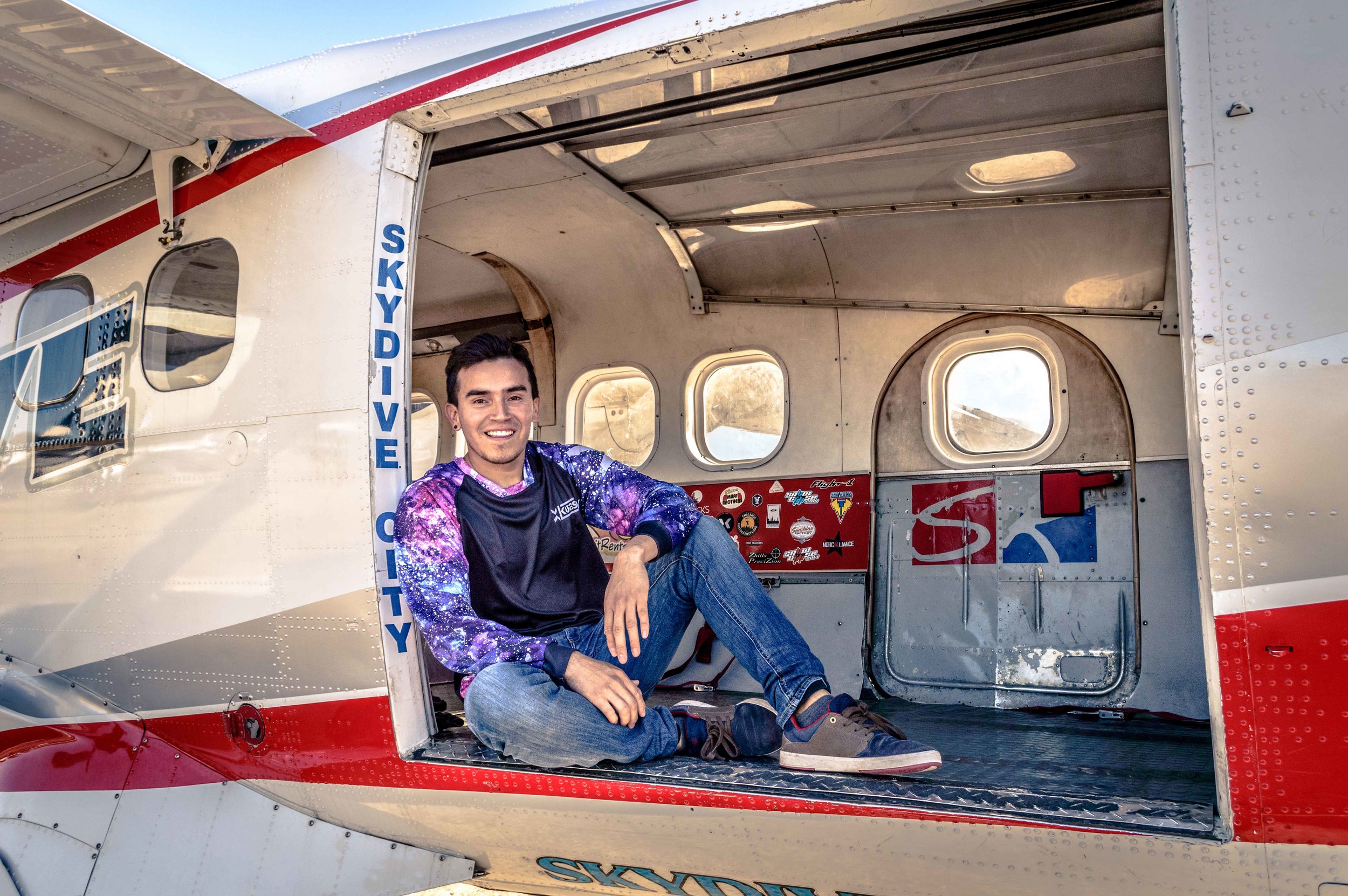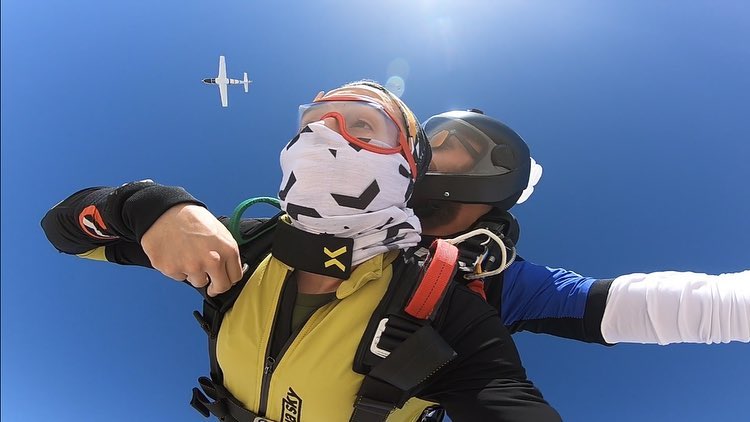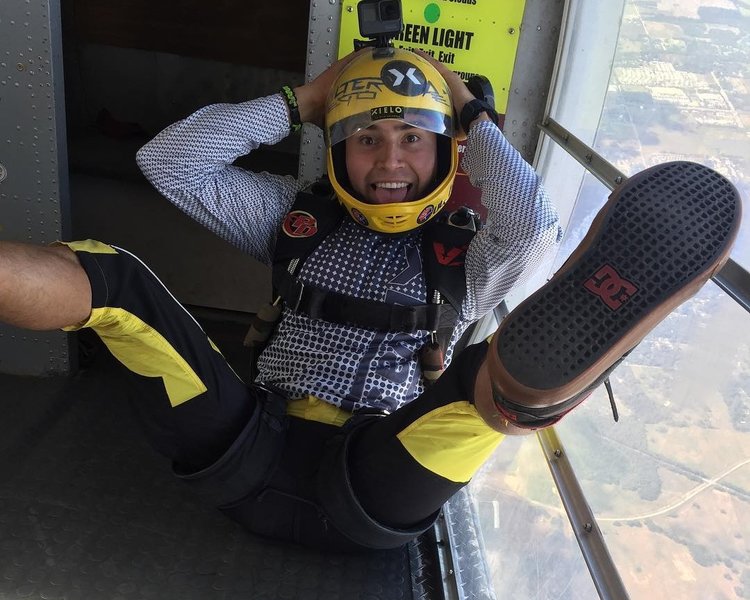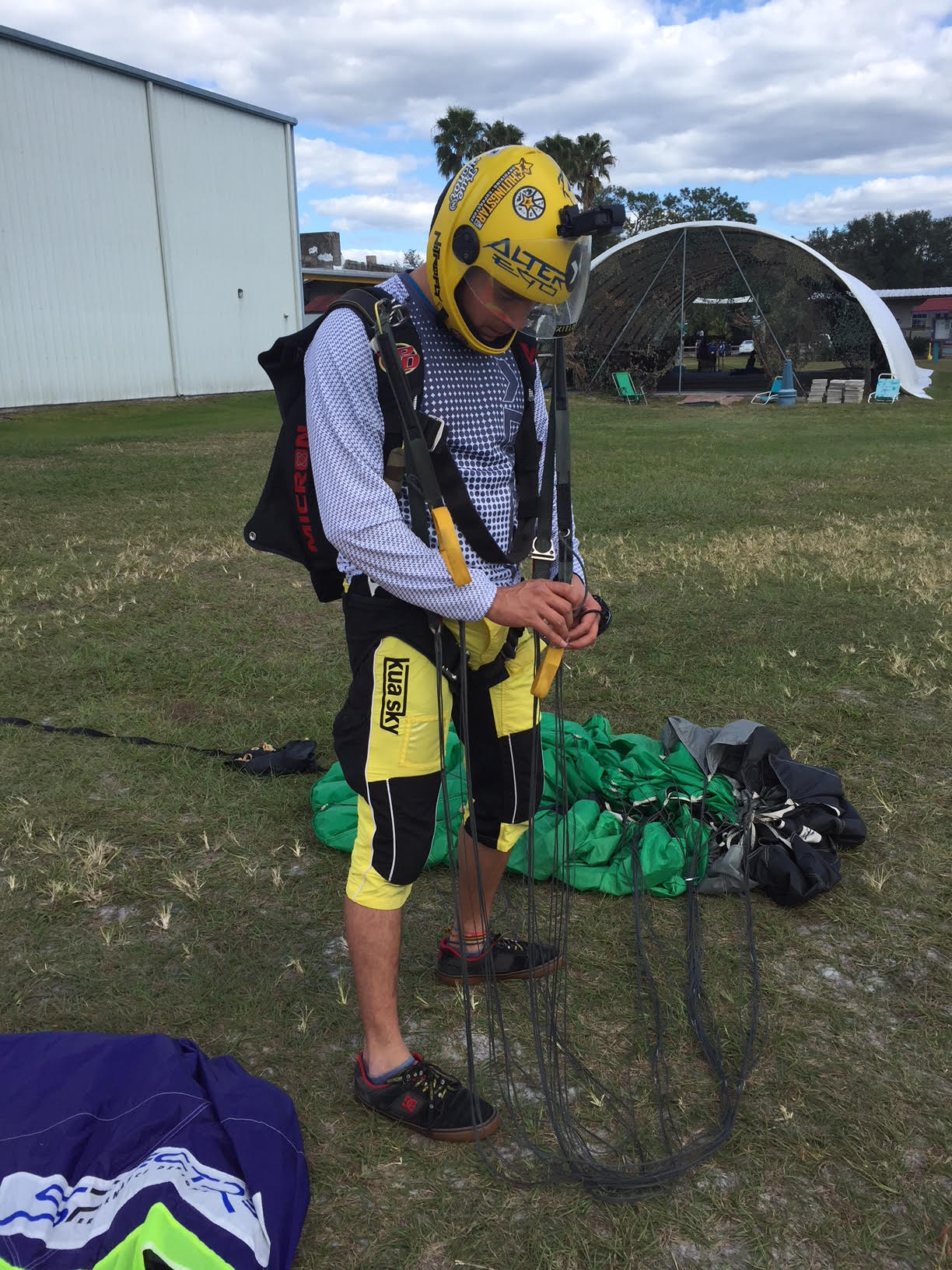 FAVORITE KUA SKY PRODUCT
Can I say I love all of them?!

I LOVE my free-fly suit that fit perfect on me and also works well at the wind tunnel.

Also I love all the designs on the jerseys!
Getting to Know Ivan:
Hey "Parceros" I'm Ivan Becerra, but people call me Chamito! I'm from Colombia, also known as best country in the world. When I was 7 years old I did my first tandem- it was in Cuba and YES, it is legal out there! My native language is Spanish but I also speak English and I understand a little bit of Portugués and Italian.
Everyone in my family is a skydiver and around my16th birthday I finally did my AFF course. I went to college and started my career as a sound producer until I became a skydiving instructor – then I quit my job! It's MUCH more fun to skydive!
ATHLETE

IVAN BECERRA

FAVORITE KUA
SKY PRODUCT

 the free-fly suit, jerseys