ABOUT TYLER CLARKE
Once a full-time corporate professional, Tyler said "peace out" to the real world in favor of the skydiving lifestyle.
Read more about Tyler below, or click HERE to read his full story.
HOME DZ: Skydive Coastal Carolinas

MAIN DISCIPLINE: Tandem Instructor, AFFI, Belly Flying

Placed I've Jumped In: NC, SC, TN, FL, VA and Puerto Rico

See where Tyler's adventures take him by following him on Instagram: @flysunshinefly
WHY KUA SKY?
I got my first jersey from Kua Sky and as soon as I put it on, I didn't want to take it off.  The quality and materials that Kua uses are insanely awesome and comfortable to jump in all day.  The designs are unique and grab people's attention no matter where I am.  After I had the opportunity to meet Chris and some of his ambassadors I immediately felt like I was a part of their family and I knew I wanted to be a part of what Kua Sky has going on.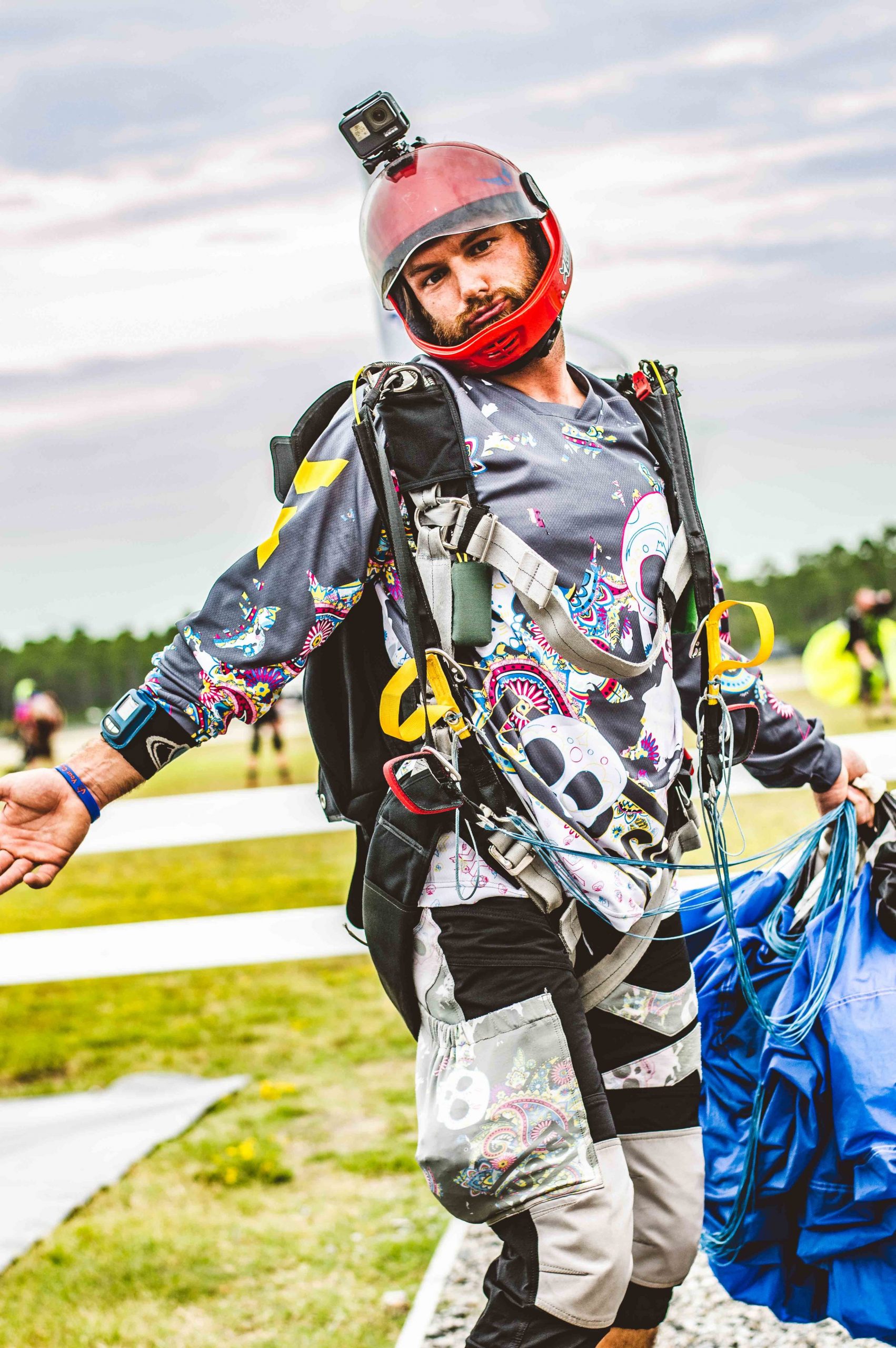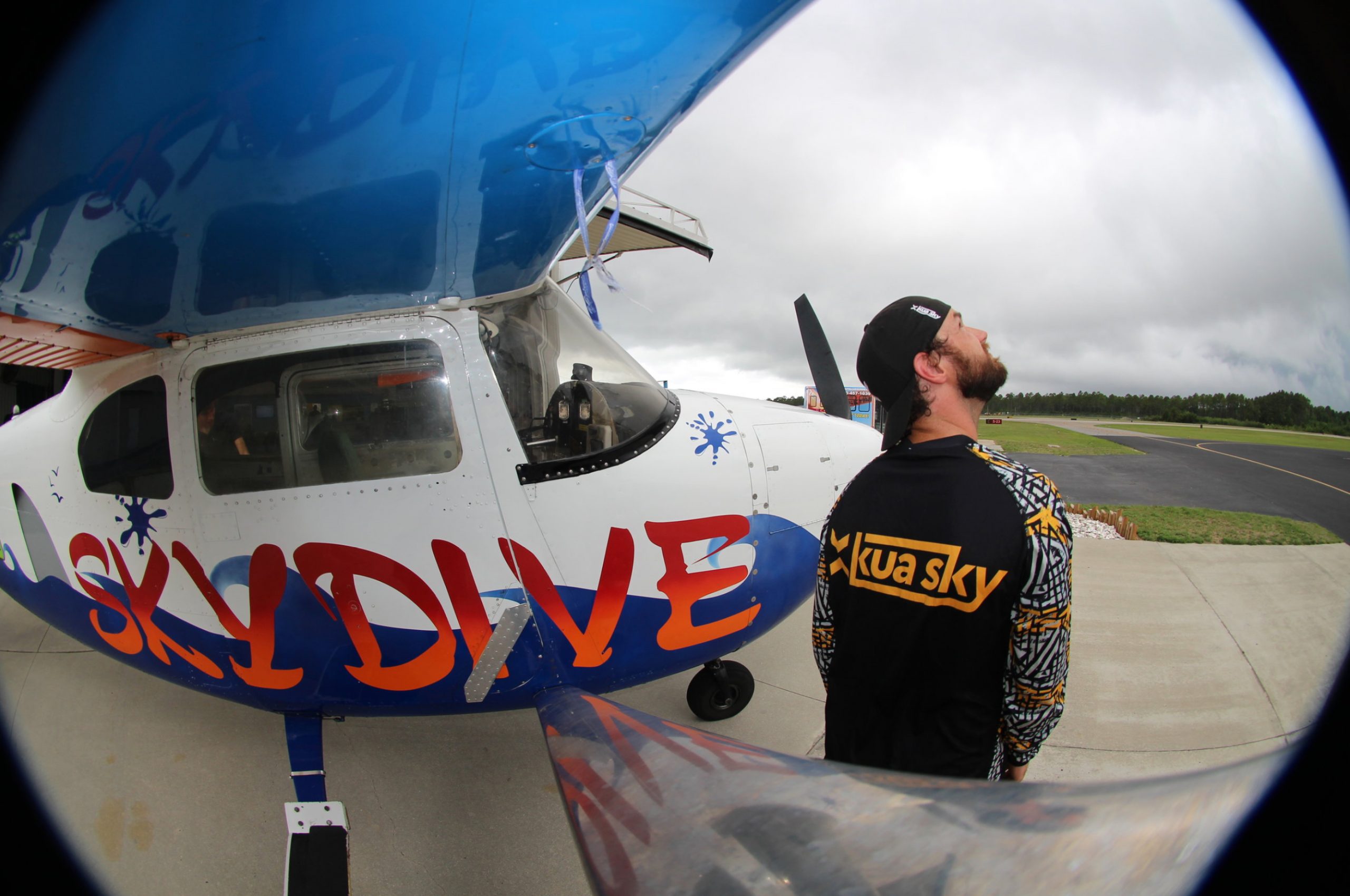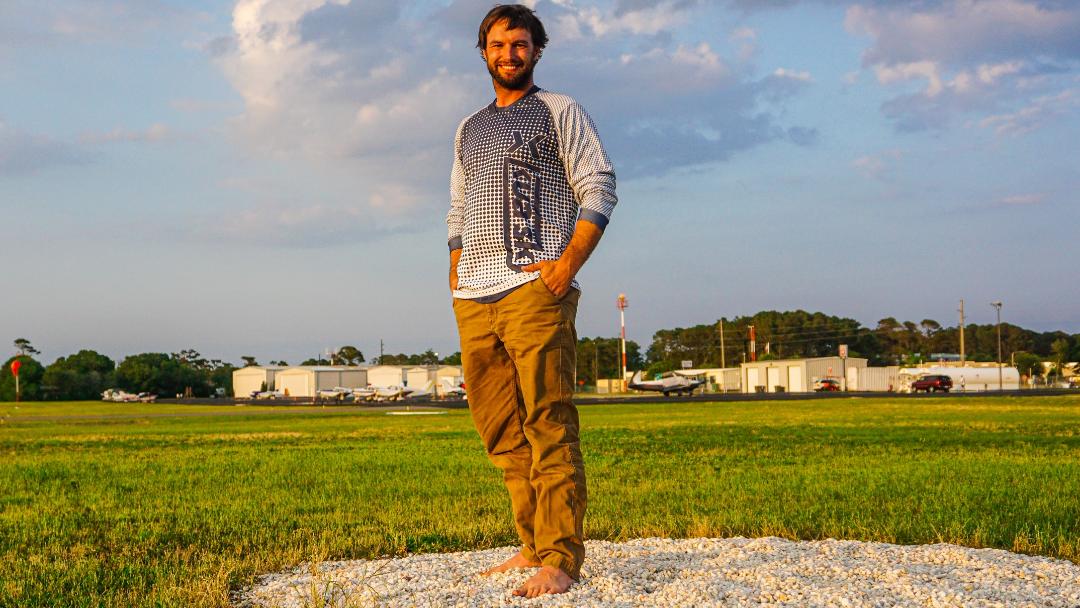 FAVORITE KUA SKY PRODUCT
The Kua Sky Jerseys are my favorite to wear while hucking drogues on hot summer days
Getting to Know Ivan:
I was born in the beautiful mountains of North Carolina where I got to explore outside no matter the time of year.  There was never a dull moment between kayaking in the summer and ripping down a mountain snowboarding in the winter.  Growing up I started skiing at the ripe age of 3 and immediately fell in love with the winter months and looked forward to family ski trips.  After high school I got to take my studies to a few different colleges throughout North Carolina, where I was fortunate to play football and run track for about two years before finally deciding to move to Wilmington, NC.  Once I finished with college I took on life in the real world with a management job in the hospitality industry.
Fast forward a year or so to taking my first jump out of a little C-182 over the coast of North Carolina, at my now home DZ, Skydive Coastal Carolinas.  Walking up to the DZ for the first time I was already so excited and was skipping like a little girl to the hangar just absolutely ready to go.  While filling out the tandem waivers, another man came in the room to ask us to fill out a nondisclosure form since Iron Man 3 was being filmed that day! Needless to say that added a little more stoke to my day.  So my instructor and I knock out my first jump and when we landed I immediately asked how to do that but by myself.  Show up two weeks later ready to pay for my AFF.
In 2015 I got my tandem rating and followed that with my AFFI rating a few years after that.  Right now I am planning on getting an examiner rating so that I can continue teaching this awesome sport to as many people that I can. I attribute my love of teaching and learning to my mother who was a teacher her whole career.
ATHLETE

TYLER CLARKE

FAVORITE KUA
SKY PRODUCT

The Kua Sky Jerseys!